Need your issues resolved?
Psychologist and psychotherapist in Hong Kong
50 Bonham Strand, Sheung Wan, Hong Kong
Mobile: +852 – 6624 6229
Email: winnie@winniechiu.com.hk
Winnie is a Chartered Psychologist and Psychotherapist with over 15 years of experience. During this time, she has worked with adults, children, and teenagers, successfully addressing a range of psychological and life issues. These include but are not limited to anxiety, stress, depression, marriage/relationship concerns, sleeping problems, PTSD, bereavement and loss, sex-related issues, addiction, self-confidence, work performance, personal growth, career pathfinding, and academic challenges.
With over a decade of counseling and coaching expertise, Winnie also brings to the table 15 years of sales management experience in both large multinational corporations and local companies spanning various industries. Her approach to treatment is distinguished by a unique combination of psychodynamic psychotherapy, hypnosis, emotion-focused therapy, and Eye Movement Desensitization and Reprocessing (EMDR). This blend allows her to tailor treatments to the individual needs of her clients, ensuring a flexible and effective approach to their well-being.
She has more than a decade of counseling & coaching experience, plus 15 years of sales management working experience in both big multinational and local companies across various industries.  Her unique combination of psychodynamic psychotherapy, hypnosis, emotion-focused therapy & EMDR makes the treatment unique and flexible for different individuals.

Psychotherapy
Professional support for mental and emotional well-being through talk-based treatment, promoting healing and growth.

Family Therapy
Therapeutic support for families to improve communication, resolve conflicts, and enhance relationships.

Clinical Psychology
Specialized assessment, diagnosis, and treatment of mental and emotional disorders by licensed professionals.
Winnie is a Chartered Psychologist and Life Coach, possessing a heightened intuition and exceptional listening and counseling skills. Her extensive experience in counseling and coaching spans a diverse range of individuals from various backgrounds. Winnie excels in recognizing the best within individuals, guiding them to discover their true desires, identifying obstacles, resolving internal conflicts, and ultimately fostering inner peace and desired direction in aspects such as emotions, career, relationships, finances, family dynamics, personal interests, growth, and work/life balance.
Her specialization lies in assisting adults in overcoming career challenges, managing emotional disturbances, and addressing relationship issues. Additionally, Winnie provides support to parents dealing with parental difficulties and aids children and teenagers in navigating academic, learning, and social challenges. To facilitate these processes, she employs a comprehensive toolkit that includes psychodynamic psychotherapy, hypnotherapy, emotion-focused therapy, Eye Movement Desensitization and Reprocessing (EMDR), and play therapy, tailoring her approach to address the unique life issues of each client.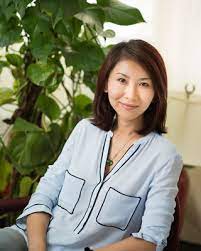 What to expect from your therapy with Winnie?
Expectation in the Sessions
Throughout the therapeutic process, you are encouraged to freely express your feelings and emotions, focusing on your concerns as much as you desire. Winnie will guide you in identifying your problems and gaining a clearer understanding of your internal conflicts. The counseling sessions aim to help you comprehend your feelings and emotional needs, enabling the utilization of internal resources to cope with your challenges. You will also learn new ways to deal with adversity, and sharing your worries and fears with someone who acknowledges your feelings can be a great relief. Importantly, your initiative and commitment to change are vital components of the process. The entire therapy process is strictly confidential.
Counselling Format & Length
Sessions can be conducted face-to-face or via Skype, catering to both individuals and couples. Depending on individual circumstances, you may require several sessions or a regular number of sessions spread over weeks or months. Each session lasts for one hour, and punctuality for scheduled appointments is essential to ensure a full hour of dedicated time.
24 Hour Policy of Change of Booking
For any changes to appointments, please notify us at least 24 hours in advance before the scheduled session. In the event of less than 24 hours' notice, a charge equivalent to one full session will be incurred.